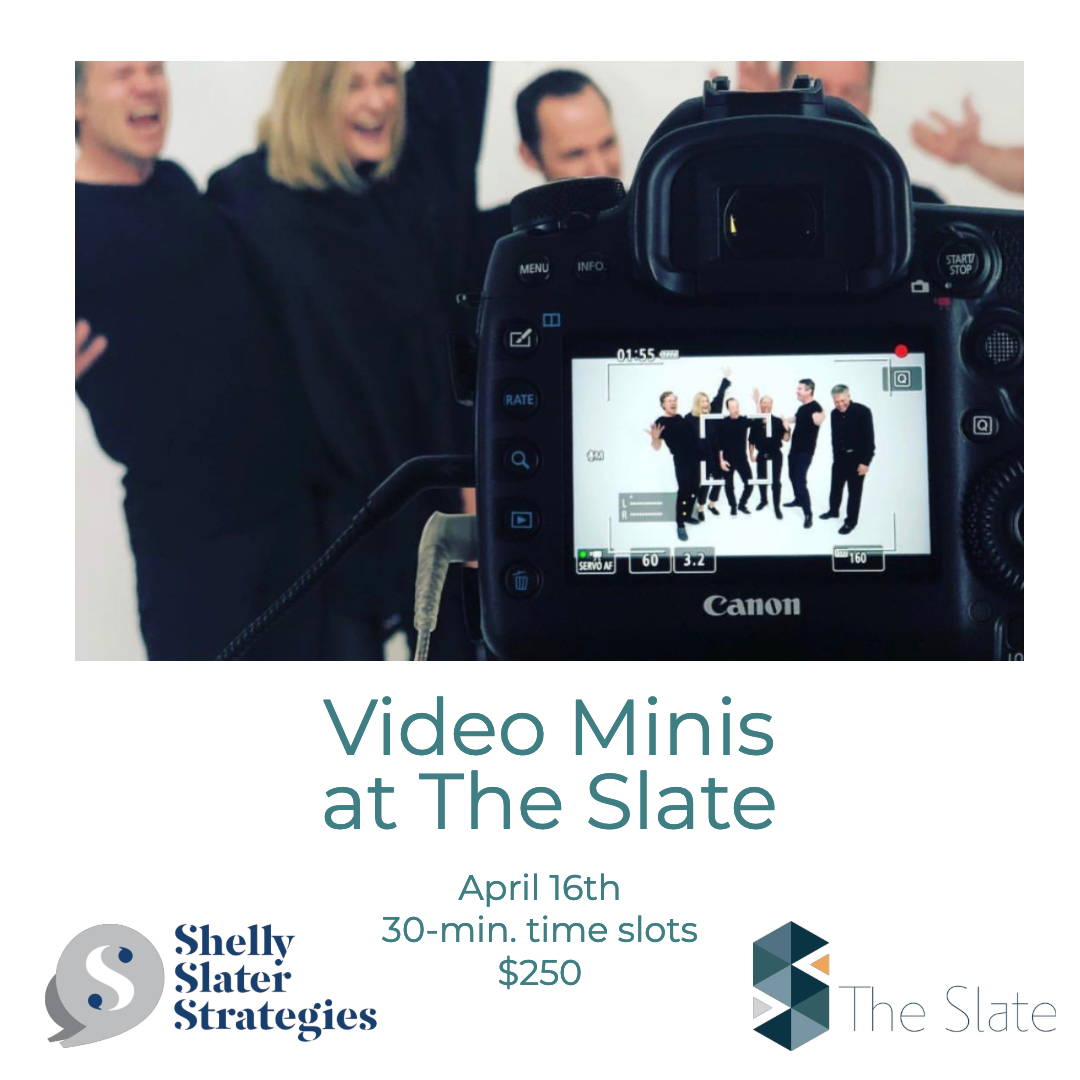 Need video content for your social media, website, or your next event? Shelly Slater Strategies will be bringing in a professional videographer to shoot in 30-minute segments. Learn more and sign up here!
Podcasting 101
April 29th, 9:30am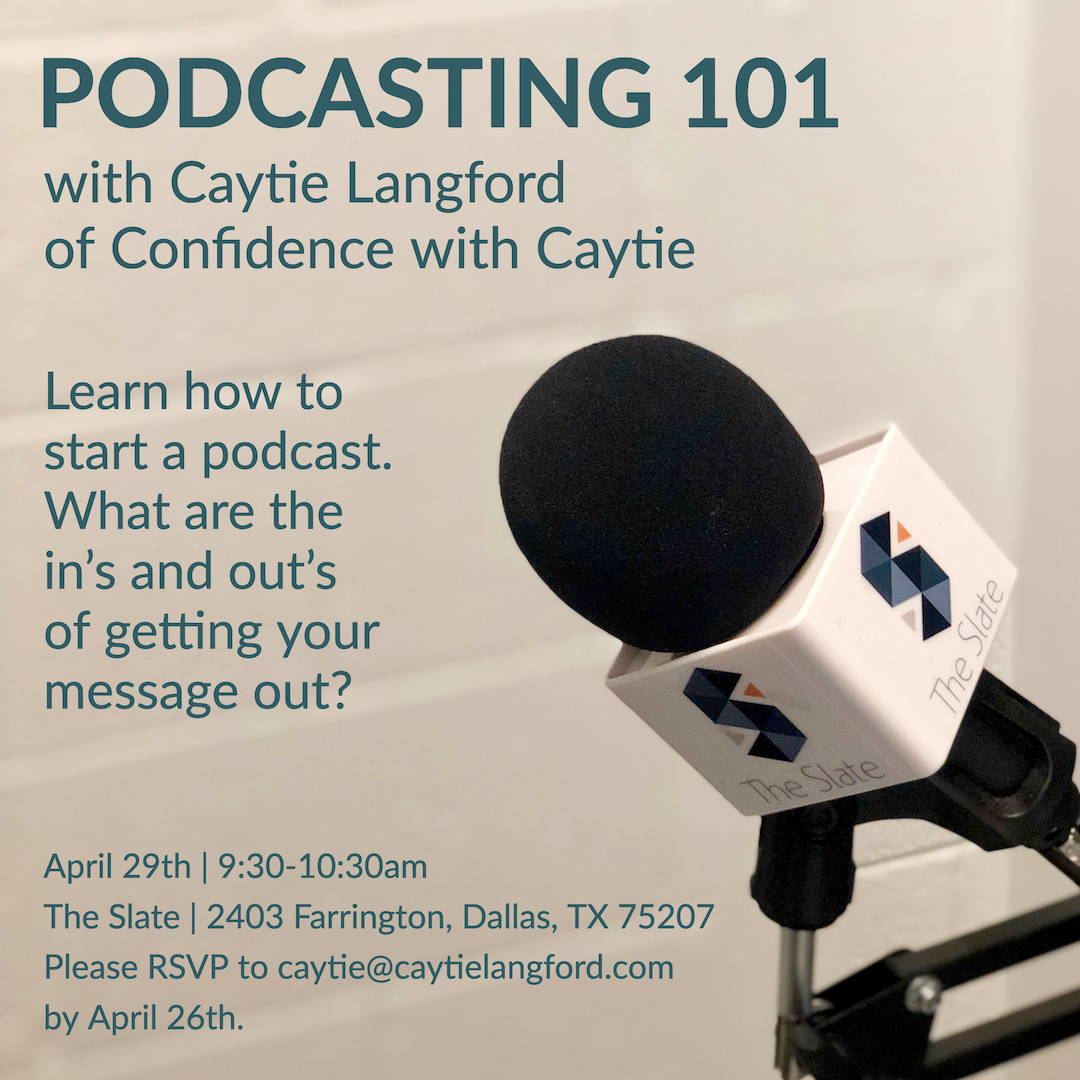 Learn how to start a podcast with Caytie Langford at The Slate. What are the ins and outs
of getting your message out? RSVP to caytie@caytielangford.com.
April Friends Of thE Slate Program
April 30th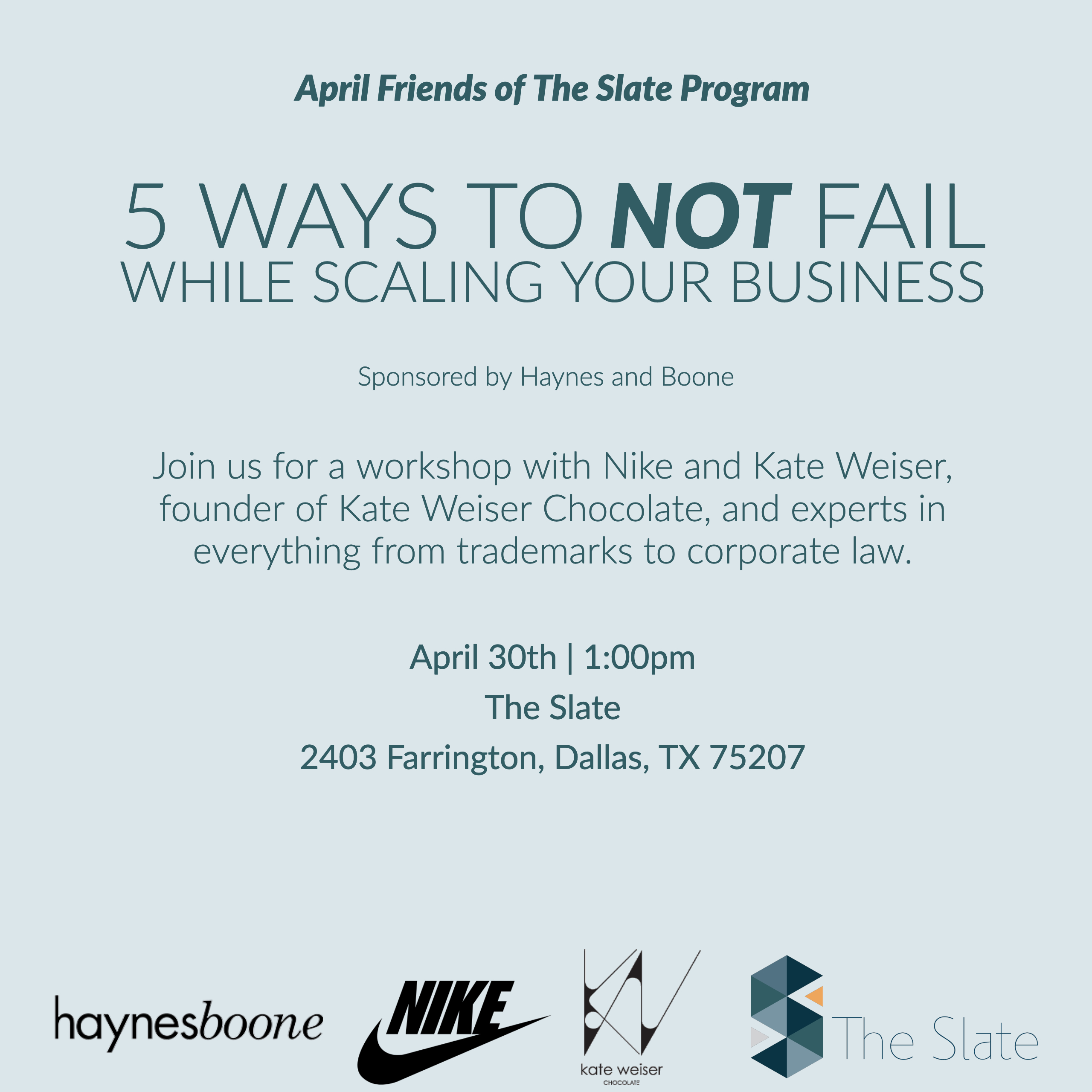 Join us for a workshop with Nike and Kate Weiser, founder of Kate Weiser Chocolate, and experts in everything from trademarks to corporate law, to learn 5 ways NOT to fail scaling your business. This event is only open to our Friends of The Slate. Become a Friend of The Slate here, and we'll send you the link to reserve your spot for the event!
social Impact Pop Up at The Slate
May 3rd, 11:00am-5:00pm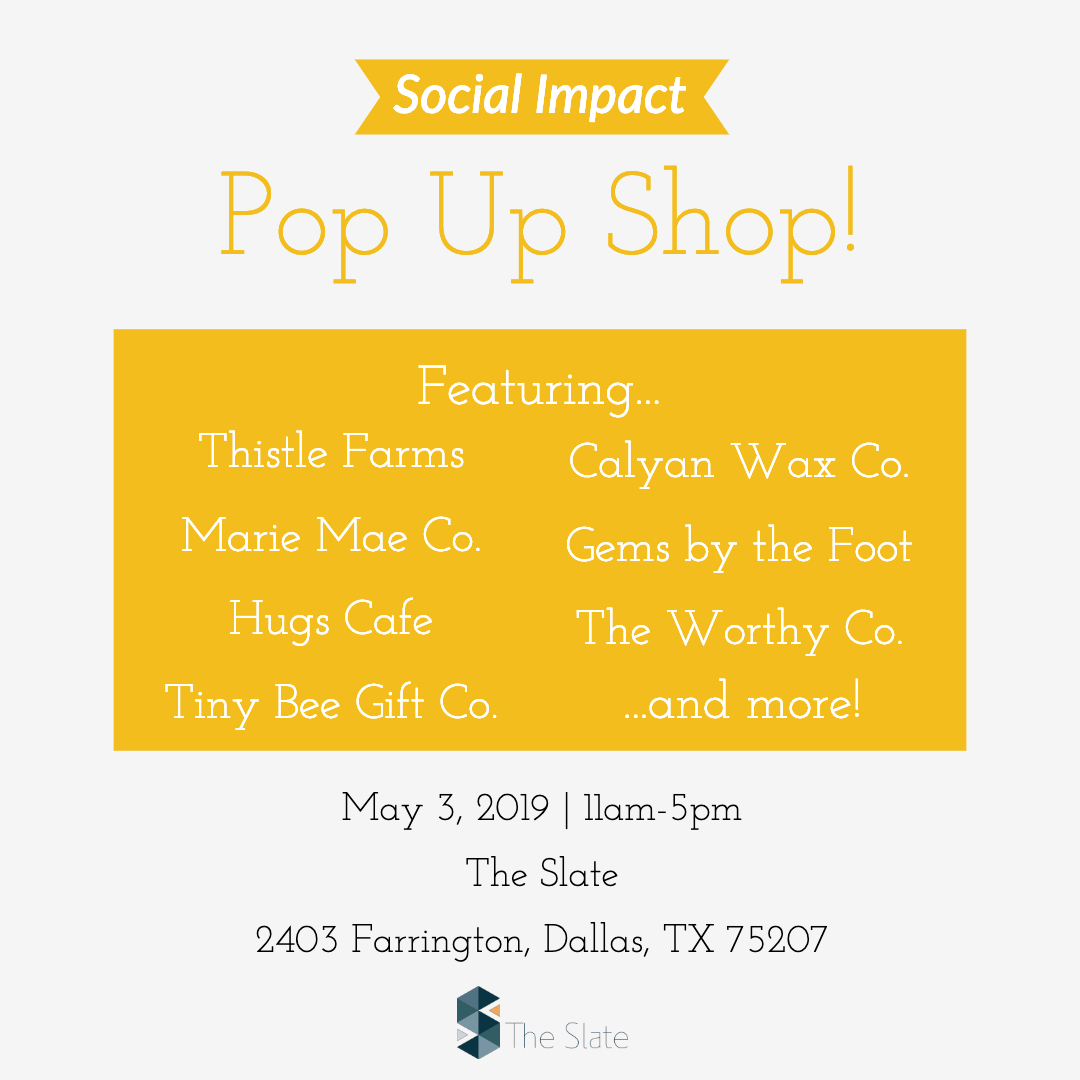 Save the date! We will have a pop-up shop in the team building room,
filled with gifts that give back to the community.

Floral Arranging with the botanical mix
May 9th, 1:00pm-2:30pm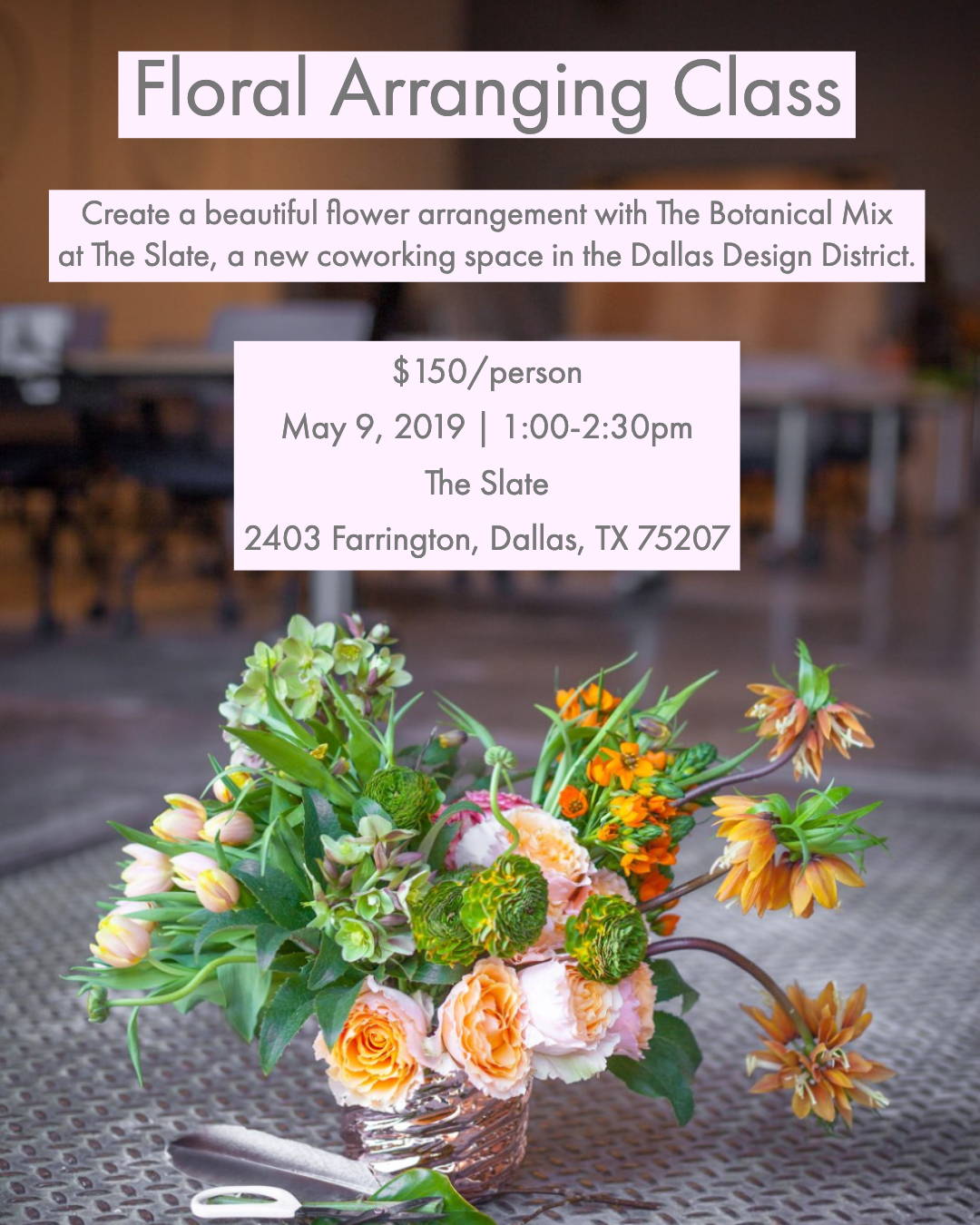 Create a beautiful flower arrangement with The Botanical Mix at The Slate. $150/person. Sign up here.